Dr Murali Narayanan
General Paediatrician
Dr Murali Narayanan is a general paediatrician, with a special interest in asthma care and infectious diseases. He completed his medical training from the prestigious Christian Medical College, Vellore, India. He has worked at the Royal Children's Hospital, Melbourne, Womens and Children's Hospital, Adelaide and at the Royal Hobart Hospital.
Dr Narayanan currently works as an emergency paediatrician at Fiona Stanley Hospital and at Rockingham General Hospital. He has over 25 years of clinical experience and is an Associate Professor at the University of Notre Dame
Dr Ajay Sharma
Paediatric Gastroenterologist & Hepatologist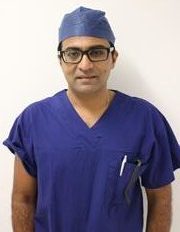 After completing his Paediatric specialty training through the Royal Australasian College of Physicians (RACP) in Melbourne and Perth, Dr Sharma undertook further sub specialty training in Paediatric Gastroenterology and Hepatology at The Princess Margaret Hospital for Children, Perth. He subsequently obtained additional experience for a year in Paediatric Gastroenterology and Liver transplantation at The Hospital for Sick Children, Toronto, Canada.
Dr Sharma is committed to improve gastrointestinal health and nutrition for WA children. He has  special interests in inflammatory bowel diseases including Crohn disease, Ulcerative Colitis, Eosinophillic esophagitis, Celiac disease, gastro oesophageal reflux, constipation, Gastro intestinal food allergies, nutrition and liver conditions in children. He is also fully accredited for Paediatric endoscopy and colonoscopy procedures. He provides paediatric endoscopy services at Hollywood Private Hospital, SJOG Subiaco, SJOG Murdoch and Joondalup Health Campus in Perth.
Dr Sharma also provides Tele health consultation for regional and rural patients. He can be contacted on 08 61621615.
Dr Adelaide Withers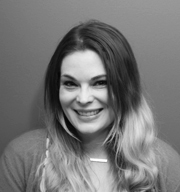 Respiratory & Sleep Paediatrician                                                                                                           
Dr Adelaide Withers is a Respiratory and Sleep Paediatrician, with a special interest in recurrent respiratory infections, airway anomalies, complex obstructive sleep apnoea and neuromuscular disorders. She completed her advanced training in Respiratory and Sleep Medicine in WA. She graduated from UWA with honours in 2004 and has since completed a Postgraduate Certificate of Paediatric Sleep Medicine and a Postgraduate Certificate of Paediatric Respiratory Science at UWA. Her research interests include nocturnal hypoventilation in neuromuscular disorders, chronic lung disease of prematurity and the respiratory system at altitude. She offers private sleep studies at St John of God, Subiaco and public sleep studies at The Princess Margaret Children's Hospital.
Dr Snehal Shah
Paediatric Neurologist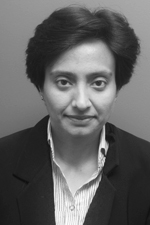 Dr Shah is a fully trained Paediatric Neurologist under The Royal Australasian College of Physicians, Australia.
After finishing her General Paediatric specialty training, Dr Shah completed her Paediatric Neurology training, working in Perth & Melbourne. She also completed a year in research, relating to seizures and strokes in Children at The Hospital for Sick Children in Toronto, Canada. Besides General Neurology, Dr Shah has special interests in seizure disorders & headaches in children.
Dr Nikki Panotidis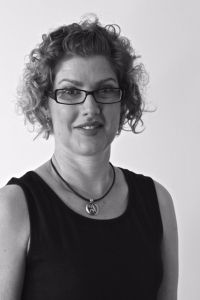 Developmental Paediatrician                                                                                                                                                                                   
Dr Nikki Panotidis is a local University of Western Australia medical graduate who completed her dual training as a General and Developmental Paediatrician through the Royal Australasian College of Physicians (RACP) in Perth, Melbourne and Darwin. She has worked mostly at Princess Margaret Hospital and the WA Child Development Service but also sought further training in Developmental Paediatrics at The Royal Children's Hospital in Melbourne. She now practices exclusively in Developmental andBehavioural Paediatrics in Perth.
Dr Panotidis is fascinated by all aspects of how children develop and will see children with developmental issues from birth to 6 years. She performs developmental assessments, including the Griffiths, and completes formal autism assessments. Dr Panotidis has also published a CD ROM, aimed at teachers, that was rolled out across primary schools in Victoria, to help them best understand and support children with ADHD in the school setting. Dr Panotidis is a passionate advocate for children with developmental difficulties and is committed to improving their experience in all aspects of life. She also wonders at all the inspiring things they and their families can do!
Dr Darshan Kothari
Paediatric & Fetal Cardiologist
Dr Darshan Kothari is a Paediatric & Fetal Cardiologist with private rooms at Perth Paediatrics. He also holds public appointments at Princess Margaret Hospital (PMH) & King Edward Memorial Hospital (KEMH) since 2008 and is a Clinical Senior Lecturer at University of Western Australia. Dr Kothari trained in Paediatric Cardiology at various hospitals across the world including The Royal Children's Hospital in Melbourne, Starship Children's Hospital in Auckland-NZ and KK Women's and Children's Hospital-Singapore.
Darshan's private practice involves all aspects of congenital & acquired heart disease in children. He has a special interest in Fetal Cardiology and is the head of the Fetal Cardiology unit at KEMH. Dr Kothari reviews children with cardiac murmurs, syncope, chest pains and palpitations on a priority basis. He consults from multiple sites including West Leederville, Joondalup, Murdoch and Midland.
Dr Zubin Grover
Paediatric Gastroenterologist
Dr Zubin Grover MBBS MD FRACP was trained firstly in Paediatrics and Neonatology and subsequently in the sub-specialty of Paediatric Gastroenterology. He is currently a staff specialist and Clinical lead for Inflammatory Bowel disease services at Princess Margaret Hospital for Children. He is trained in Endoscopy/Colonoscopy and all other facets of Paediatric Gastroenterology including Hepatology and Nutrition. He has published several peer reviewed papers on inflammatory bowel disease, functional gut disorders, nutrition and probiotics; details of these recent papers can be seen by clicking on the link at end of his biography. His current research focuses on non-invasive monitoring of inflammatory bowel disease, cystic fibrosis related malnutrition, microbiome alteration in gut of children with Crohns disease. In addition to his role as a clinician, researcher in public health system, he aims to provide part time private comprehensive consultation services for some of the following common paediatric gastroenterology problems:
Recurrent/Chronic abdominal pain/Gastro oesophageal reflux disease/Irritable infant with GOR symptoms/Coeliac disease/Cow's milk protein allergy/Food allergies/intolerance/Irritable bowel syndrome/Eosinophilic esophagitis (allergic esophagitis)/Complex failure to thrive/Constipation poorly responding to laxatives/GI bleeding/Crohn's disease/Ulcerative colitis/Paediatric Liver diseases/Nutritional and other gut issues in children with neurological disability/Iron deficiency anaemia despite oral iron supplementation
Dr Benedita Itotoh 
Paediatric Allergist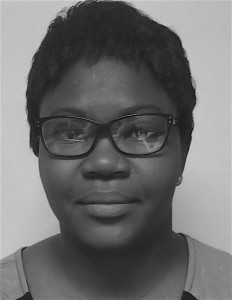 Dr Benedicta Itotoh is a paediatrician & Paediatric Allergist. She commenced training in General Paediatrics in Irelend and completed her training at Princess Margaret Hospital in Perth. She thereafter trained in Paediatric Allergy and obtained postgraduate qualification in Allergic diseases from The University of Western Sydney. Dr Itotoh works across both public and private sectors. She manages children with allergic diseases ranging from eczema, asthma, allergic rhino-conjunctivitis (hay fever), food allergies / intolerances,  eosinophilic oesophagitis, insect bite allergies & anaphylaxis. Dr Benedicta enjoys keeping up to date with recent advances in allergic diseases and is a member of the Australasian society of Clinical Immunology and Allergy (ASCIA).
Dr Uma Ganti 
Paediatric Endocrinologist
Dr Ganti is a Paediatric Endocrinologist who obtained her qualifications in Australia and India. She has extensive experience in General Paediatrics, Adolescent medicine, Paediatric endocrinology and diabetes. She works at Princess Margaret Hospital and Armadale Health Service. She is passionate about delivering the best possible health care for children and adolescents. Her interests include all aspects of endocrinology like disorders of the thyroid, adrenal gland, pituitary, growth, puberty, neonatal endocrinology, paediatric bone health, childhood obesity and gender identity disorders. Her current research is on gender identity disorders in children and adolescents for which she was awarded the Telethon Fellowship.
Prof Dr Florian Daniel Zepf 
Child & Adolescent Psychiatrist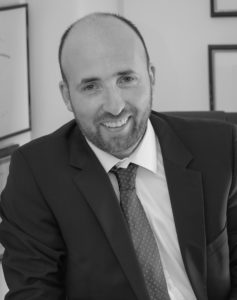 Professor Dr Florian Daniel Zepf is a Child and Adolescent Psychiatrist with a special interest in ADHD, Tourette's Syndrome, anxiety and obsessive compulsive disorders. Professor Zepf is a highly respected international expert in child and adolescent psychiatry, psychosomatics and psychotherapy. He is an experienced clinician and researcher, internationally recognised for his clinical practice and research in the field of ADHD and related behaviours and co-morbidities, psychopharmacology and dietary aspects of mental health.
He completed his specialist training in Germany (University Hospitals in Frankfurt am Main & Aachen) and also worked as a senior consultant psychiatrist in Germany. He also was a W1-Professor for Translational Neuroscience in Psychiatry & Neurology at the Clinic for Child & Adolescent Psychiatry, Psychosomatics and Psychotherapy at RWTH Aachen University and the Jülich Research Centre within the Jülich-Aachen Research Alliance (JARA), which was funded by the Excellence Initiative by the German Federal & State Governments.
Professor Zepf is the recipient of several prestigious awards, including the Donald J. Cohen Fellowship Award of the International Association of Child & Adolescent Psychiatry and Allied Professions (IACAPAP), the Young Minds in Psychiatry Award (American Psychiatric Association) and the Travel Award of the Society of Biological Psychiatry (SOBP).
He also serves as Editor in Chief of the international journal Translational Developmental Psychiatry. He is an Academic Editor for Child & Adolescent Psychiatry for the journal PLoS One, and also serves as Associate Editor for the journal ADHD – Attention Deficit and Hyperactivity Disorders.  Since late 2014 Professor Zepf has been employed as the Chair & Winthrop Professor of Child and Adolescent Psychiatry at the University of Western Australia and the Clinical Director / Head of Department of Specialised Child and Adolescent Mental Health Services in Western Australia.
Dr Nick Larkins
Paediatric Nephrologist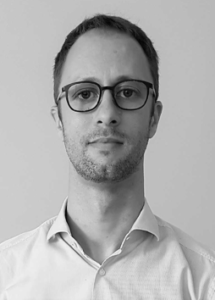 Dr Larkins specialises in childhood kidney disease and hypertension (including urinary tract infections/enuresis/hydronephrosis). He graduated from the University of Western Australia with Honours in 2005 before specialising in paediatric nephrology. He completed a clinical fellowship at the British Columbia Children's Hospital (Vancouver, Canada) and also trained at the Children's Hospital at Westmead (Sydney). He also works as a consultant nephrologist at Princess Margaret Hospital. Dr Larkins has an interest in delivering evidence-based practice and collaborates with research groups around Australia and internationally. He holds a Master of Medicine in Clinical Epidemiology (University of Sydney) and is in the final year of a PhD investigating proteinuria and hypertension among Australian children.