Andrea Barrett
Clinical Psychologist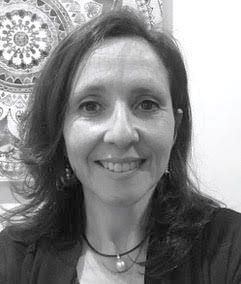 Andrea Barrett is a Clinical Psychologist who has worked with infants, children, adolescents and their families in both the public and private sector for the past 20 years.  She is currently a Senior Clinical Psychologist at Princess Margaret Hospital and works with the Consultation Liaison Program specialising in the area of chronic illness. She works closely with the Respiratory Medicine Department, in particular the Cystic Fibrosis team.  Andrea is a strong advocate for Infant Mental Health believes in the importance of early intervention in promoting better mental health outcomes for young people.
Andrea has experience in assessment and treatment in many areas of psychological difficulties such as anxiety disorders, including procedural anxiety and trauma, mood disorders, adjustment disorders, including adjustment to diagnosis, and parent-child relationships difficulties.  She works from a child centred perspective and applies a range of therapeutic approaches to her work.
Andrea completed her training at Victoria University in Wellington New Zealand and obtained a Masters Applied degree in Clinical and Community Psychology. Andrea initially worked in a community Child and Adolescent Mental Health setting prior to moving to Perth.  During her time in Perth she has worked at Stubbs Tce Hospital, the Family Early Intervention Program and for the last 12 years at Princess Margaret Hospital.
Leah Queit
Nutritionist & Dietitian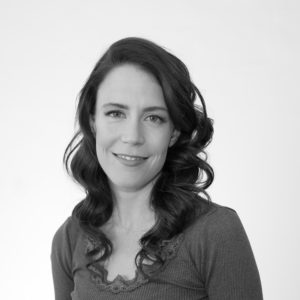 Leah is a qualified Nutritionist and Dietitian with a Bachelor of Science in Food Science and Nutrition, Post-Graduate degree in Nutrition and Dietetics. She is an accredited Practising Dietitian with 8 years experience, nutrition and research.
Leah is dedicated to working and supporting children and their families in a family focused approach in order to achieve optimum nutritional habits to support growth, development and healthy diets. Her expertise and areas of interest extends from infant, childhood and adolescent nutrition. She is a specialist in mealtime issues including; growth faltering and fussy eating, diabetes, gastrointestinal intolerances and food allergies, sports nutrition, obesity and weight management.
Naturally, with a Foodscience background Leah loves to create and prepare practical, affordable wholesome meal plans for her patients. She is a passionate home baker of sourdough bread. These passions tie in nicely with her career goal to improve Australian children's health and wellbeing through promoting well balanced diets.
Leah works as a senior clinical dietitian at Perth's Princess Margaret Hospital. Her experience extends to her previous work with children and adults in London where she worked at Evelina's Children Hospital and the prestigious Bupa Cromwell Hospital.
Natalie Bull
Continence & Women's Health Physiotherapist
Natalie Bull is a Continence and Women's Health Physiotherapist with 10 years' experience in working with men, women and children with bladder and bowel dysfunction, pelvic floor and pelvic pain disorders, as well as in pre and postnatal care.  Her earlier work involved management of adolescents and adults with musculoskeletal conditions, both in Australia and the UK.
Natalie has held a Bachelor of Science (Physiotherapy) degree since 2000, and subsequently obtained a Grad Certificate and Masters in Clinical Physiotherapy (Continence and Women's Health), through Curtin University.  She is a titled member of the Australian Physiotherapy Association, currently working both clinically and in education of postgraduate physiotherapy students.
Her special interest in the assessment and management of childhood continence issues encompasses conditions including constipation and faecal incontinence (encopresis), overactive bladder, day wetting, and enuresis (bedwetting). Natalie is passionate about taking time to educate children (and caregivers) about how their bodies work, and is proficient in the use of modalities such as electrotherapy, uroflowmetry and real time ultrasound, for both assessment and pelvic floor biofeedback for bowel and voiding disorders.
Natalie has 3 wonderful little girls of her own, and is thoroughly committed to working with children and their families.
Sarah Lemon
Sarah of Speaking & Eating With Sarah is a Certified Practising Speech Pathologist with a Bachelor of Speech Pathology (Honours). She has 7 years' experience working in community health, disability and inpatient services across the lifespan.
Sarah has a particular focus on working with children and families around communication and feeding and swallowing. She has extensive experience supporting children from birth to preschool who may have difficulties with their speech sound development; vocabulary development; putting words and sentences together; understanding instructions and questions and joining in play with others. She is trained in the Hanen It Takes Two to Talk and More Than Words program with her primary goal to empower families to support their child's ongoing communication development.
Sarah has a passion and extensive expertise supporting children from birth to 18 years of age with feeding and swallowing difficulties. This includes fussy eaters; children with limited foods in their diet; children having difficulties progressing with solids; children who have difficulties breast/bottle feeding and cup drinking; children who have difficulties chewing, biting, gagging or are slow with eating meals; children who have difficulties increasing their oral intake to transition from alternative feeding and children with dysphagia. She is trained in the Sequential Oral Sensory (SOS) Approach to Feeding program with her primary goal to empower parents to support their child's ongoing feeding development.
Tara Mitchell
The Gentle Sleep Specialist
I over 15 years experience working with infants and toddlers as a Paediatric Nurse, mother, international nanny and qualified infant and toddler Sleep Consultant. I am passionate about using this knowledge to work with parents to create healthy habits for their little ones who are struggling with sleep and sleep-related issues. The clients I work with range from 0 – 5 years and generally show signs of fighting sleep, sleeping for short periods only, constant night waking, inability to sleep without assistance and trouble settling off to sleep. My aim is to change the lives of these families, and set them up for the years ahead through educating, supporting and equipping parents with the skills to teach their little ones great sleep skills and healthy routines.
Sleep is a pillar of health that is often overlooked. Poor sleep quickly becomes one of the greatest issues parents are faced with. Sleep deprivation affects the entire family's mental, emotional and physical well-being.
I have become a trusted advisor and point of referral for Paediatricians, GPs, Child Health Nurses, Midwives, Paediatric Chiropractors, Physiotherapists and Speech Pathologists. Ultimately, the success of what I do comes down to the results achieved by the families I work with. I am proud of the relationship I have with my clients, and nothing brings me greater joy than seeing the difference a great sleep program makes in the lives of families and their little ones.