Elizabeth Zelestis
Clinical Psychologist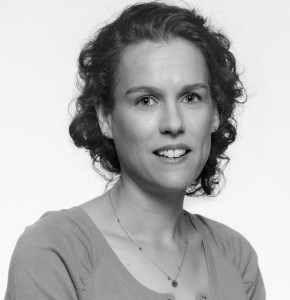 Elizabeth is a Clinical Psychologist with experience working with children, adolescents and their families in both public health and private settings. She is particularly interested in working with children and young people with chronic health conditions.
Elizabeth completed her undergraduate psychology training at the University of Western Australia, before moving to NSW where she obtained a Masters in Clinical Psychology from the University of New South Wales. Elizabeth holds full registration, including endorsement as a Clinical Psychologist, with the Psychology Board of Australia.
Elizabeth previously worked with children and adolescents diagnosed with Type 1 and 2 Diabetes, and their families, at Royal North Shore Hospital (Sydney). Most recently, Elizabeth has been working with children and young people diagnosed with brain tumours and/or epilepsy at Sydney Children's Hospital, as well as in a general private paediatric practice in Sydney.
Elizabeth has experience in assessment and intervention for a wide range of presenting problems including: adjustment to diagnosis and medical treatment, anxiety, depression, stress, social problems, management of ADHD/ADD, behaviour management, and lifestyle modification (e.g. sleep, healthy eating, and exercise). Elizabeth appreciates the important role families play in the wellbeing of children and adolescents, and actively encourages parents/carers and other family members to participate in therapy.
Elizabeth's practice is based on the principles of Cognitive Behaviour Therapy (CBT) and Acceptance and Commitment Therapy (ACT) and is designed to optimise quality of life in accordance with the goals of both the child/adolescent and their family.
Please note: Elizabeth does not conduct assessments of Autism Spectrum Disorder (ASD) nor provide intervention for children/adolescents with an existing ASD diagnosis.
Leah Queit
Nutritionist & Dietitian 
Leah is a qualified Nutritionist and Dietitian with a Bachelor of Science in Food Science and Nutrition, Post-Graduate degree in Nutrition and Dietetics. She is an accredited Practising Dietitian with 8 years experience, nutrition and research.
Leah is dedicated to working and supporting children and their families in a family focused approach in order to achieve optimum nutritional habits to support growth, development and healthy diets. Her expertise and areas of interest extends from infant, childhood and adolescent nutrition. She is a specialist in mealtime issues including; growth faltering and fussy eating, diabetes, gastrointestinal intolerances and food allergies, sports nutrition, obesity and weight management.
Naturally, with a Foodscience background Leah loves to create and prepare practical, affordable wholesome meal plans for her patients. She is a passionate home baker of sourdough bread. These passions tie in nicely with her career goal to improve Australian children's health and wellbeing through promoting well balanced diets.
Leah works as a senior clinical dietitian at Perth's Princess Margaret Hospital. Her experience extends to her previous work with children and adults in London where she worked at Evelina's Children Hospital and the prestigious Bupa Cromwell Hospital.
Ansuya Rajoo
Speech Pathologist
Ansuya qualified as a Speech Pathologist and Audiologist in 1992. She also obtained a postgraduate diploma in Education and currently studies research in speech pathology.
Ansuya has worked with children aged 0-16 years since 1993, both nationally and internationally. She has worked with children across a wide range of disabilities including autism; cerebral palsy; other physical disabilities; hearing and visually impaired; learning difficulties; ADD/ADHD; varied syndromes and children with complex, mixed diagnoses. She also works with children that are otherwise developing appropriately but are presenting with delays in speech and language skills. Ansuya has worked across languages and cultures.
She works with children who present with stuttering; phonological errors (ie. pronunciation errors);general and specific language delay; lisps; tongue tie; feeding disorders; dyspraxia; late talkers; literacy difficulties (ie. reading ,writing and spelling) and comprehension difficulties including understanding verbal and written content. Her audiological background allows her to work with auditory processing disorders and hearing impairments. She also conducts school screenings and workshops aimed at parents, teachers and other health professionals.
She has held many positions of responsibilities and has co-ordinated the Let's Talk Playgroup Programme .Her achievements include: presenting papers at the WA Child Care Conference in Perth in 2007 and at the International Conference for Autism in Mumbai , India in 2015. She has developed a Community Handbook for Early Intervention Strategies for Children 0-6 years that's currently housed in all 4 City of Wanneroo libraries. Ansuya has featured in a radio presentation on Community Radio Twin Cities 89.7FM where she presented on ear infections and the impacts on a child's speech and language skills.
Ansuya believes in compassion, service and humility and supports the following charitable organisations through her work: RSPCA; World Vision and Wheelchairs for Kids. She has also volunteered her services to children of the Advice Desk for the Abused in South Africa. Ansuya is the proud mother of two gorgeous boys and welcomes the opportunity to work with your child.
Natalie Bull
Continence & Women's Health Physiotherapist
Natalie Bull is a Continence and Women's Health Physiotherapist with 10 years' experience in working with men, women and children with bladder and bowel dysfunction, pelvic floor and pelvic pain disorders, as well as in pre and postnatal care.  Her earlier work involved management of adolescents and adults with musculoskeletal conditions, both in Australia and the UK.
Natalie has held a Bachelor of Science (Physiotherapy) degree since 2000, and subsequently obtained a Grad Certificate and Masters in Clinical Physiotherapy (Continence and Women's Health), through Curtin University.  She is a titled member of the Australian Physiotherapy Association, currently working both clinically and in education of postgraduate physiotherapy students.
Her special interest in the assessment and management of childhood continence issues encompasses conditions including constipation and faecal incontinence (encopresis), overactive bladder, day wetting, and enuresis (bedwetting). Natalie is passionate about taking time to educate children (and caregivers) about how their bodies work, and is proficient in the use of modalities such as electrotherapy, uroflowmetry and real time ultrasound, for both assessment and pelvic floor biofeedback for bowel and voiding disorders.
Natalie has 3 wonderful little girls of her own, and is thoroughly committed to working with children and their families.
Anna Thetford
Continence Nurse Consultant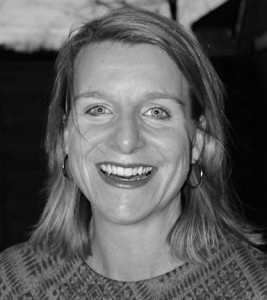 Anna is a registered nurse with a passion to work with children and their families and provide the education, guidance and practical skills to manage continence issues.  Anna has over 20 years working in a range of Paediatric settings within Western Australia and the United Kingdom. She graduated from Curtin University and has post graduate qualifications in both Paediatrics and Continence.
Anna continues to work at Princess Margaret Hospital as a Clinical Nurse Specialist along with her role as mother to 3 girls.  Anna has joined the team at Perth Paediatrics as an opportunity to work within an independent practice and further work with children and families to improve their outcomes in continence management.
Sarah Lemon
Sarah of Speaking & Eating With Sarah is a Certified Practising Speech Pathologist with a Bachelor of Speech Pathology (Honours). She has 7 years' experience working in community health, disability and inpatient services across the lifespan.
Sarah has a particular focus on working with children and families around communication and feeding and swallowing. She has extensive experience supporting children from birth to preschool who may have difficulties with their speech sound development; vocabulary development; putting words and sentences together; understanding instructions and questions and joining in play with others. She is trained in the Hanen It Takes Two to Talk and More Than Words program with her primary goal to empower families to support their child's ongoing communication development.
Sarah has a passion and extensive expertise supporting children from birth to 18 years of age with feeding and swallowing difficulties. This includes fussy eaters; children with limited foods in their diet; children having difficulties progressing with solids; children who have difficulties breast/bottle feeding and cup drinking; children who have difficulties chewing, biting, gagging or are slow with eating meals; children who have difficulties increasing their oral intake to transition from alternative feeding and children with dysphagia. She is trained in the Sequential Oral Sensory (SOS) Approach to Feeding program with her primary goal to empower parents to support their child's ongoing feeding development.